Ian Lucraft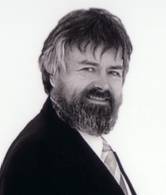 I was taken on for three years as assistant minister, to help the church think its way through a programme of outreach and development and now focus on the structural redevelopment of the building.

I was first a Methodist minister in the 1970's, and in recent years I have worked in education before returning to Ministerial duties.

In September 2012 I was asked to work in the Sheffield Circuit, at Trinity in Hillsborough and Christ Church in Stocksbridge. I live in the neighbourhood.